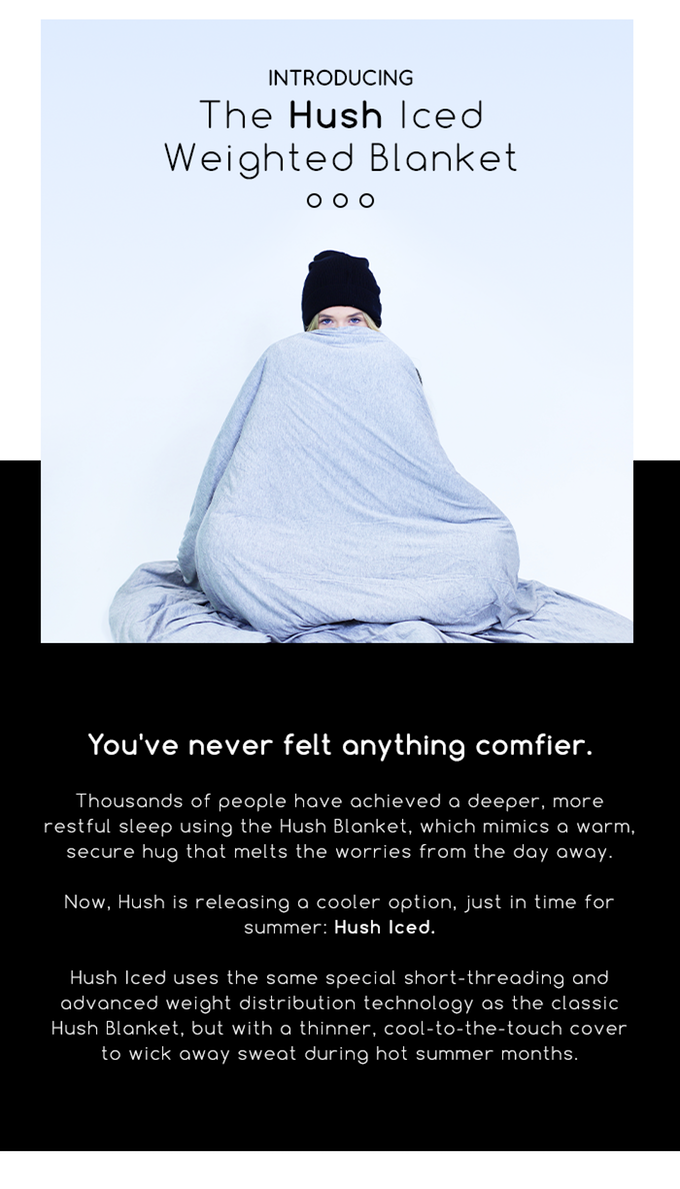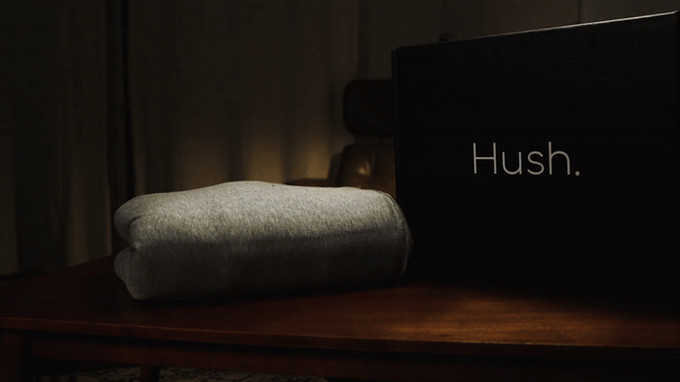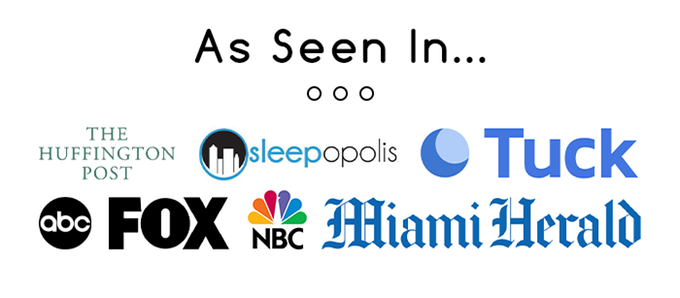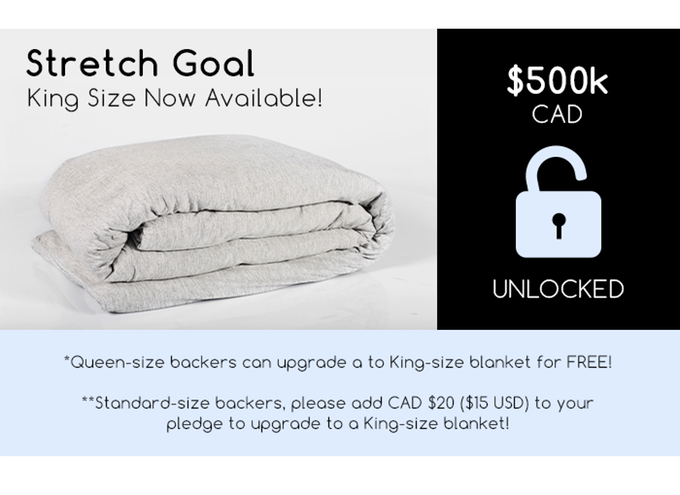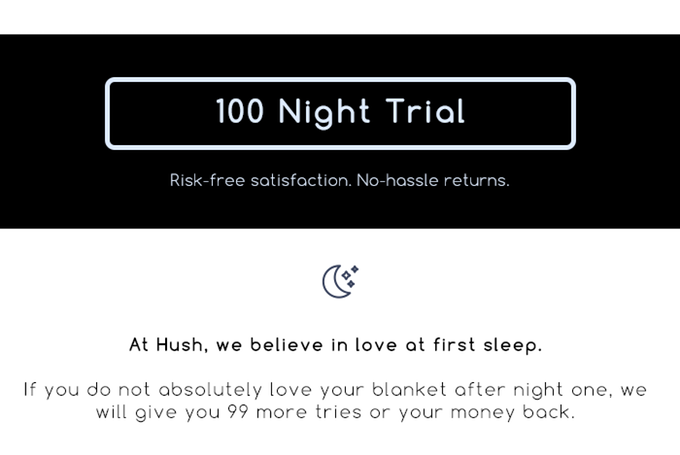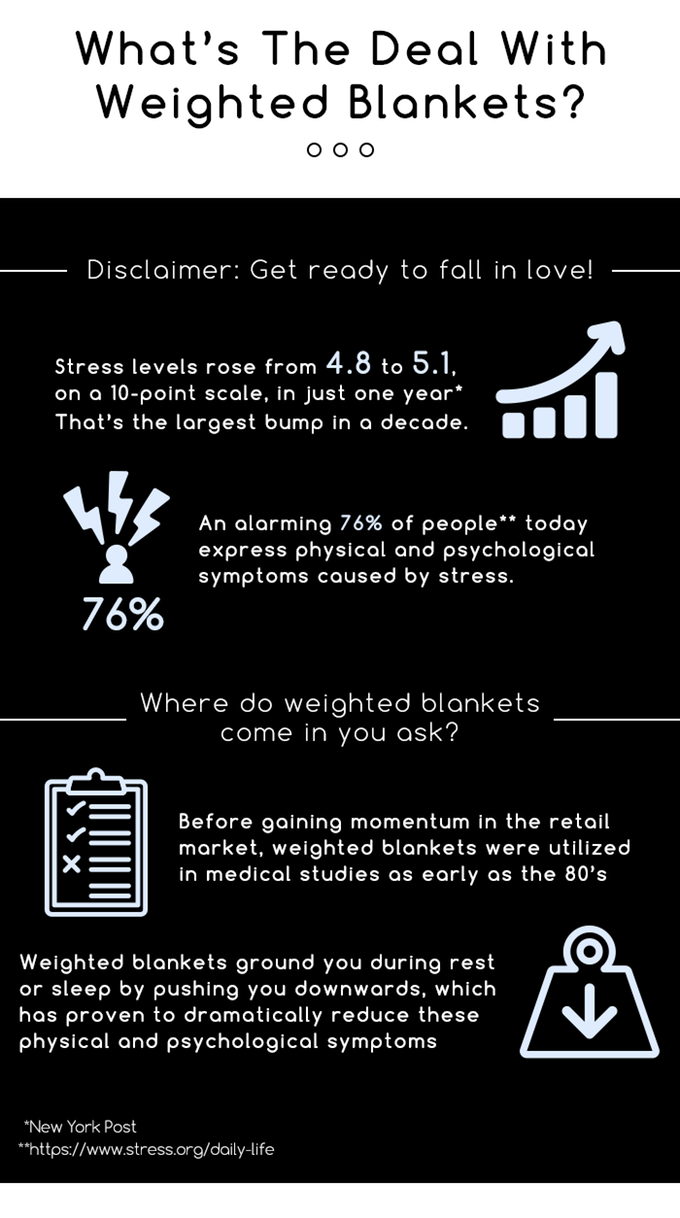 To get more technical, Hush Iced relaxes the nervous system by simulating deep touch pressure therapy — which increases serotonin and melatonin levels while decreasing cortisol levels — improving your mood and promoting restful sleep at the same time.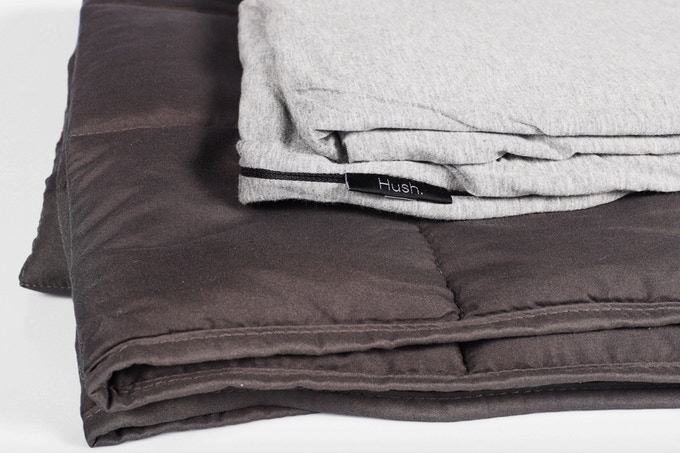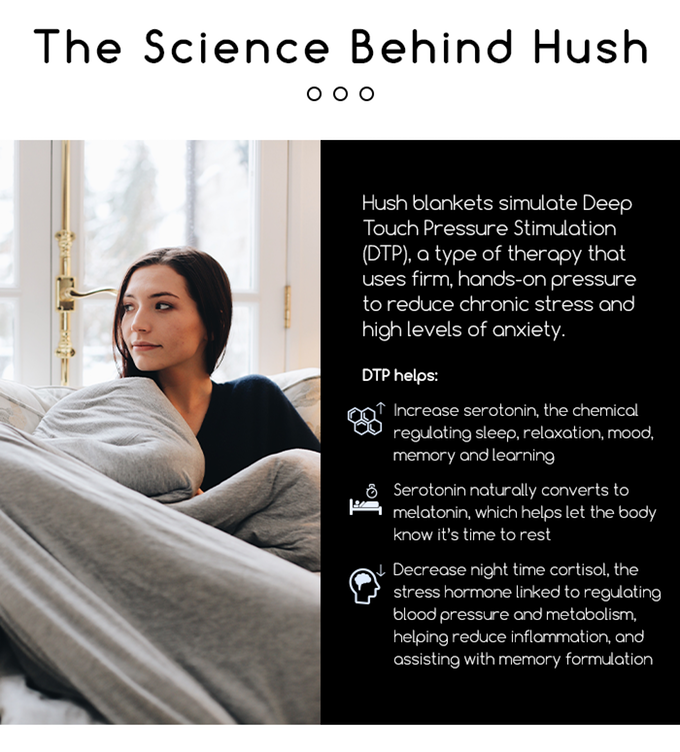 Hush Iced is unique in that it provides a cooler way to reap the benefits of weighted blankets. 
Did you know that when you're getting ready to take a snooze, your body temperature decreases to initiate sleep? Science shows that room temperature should be between 68-72 degrees for the optimum sleep benefits. 
Hush Iced can help you get there by preventing you from overheating, even during the nastiest heat wave. 
Hush Iced uses the same advanced weight distribution technology as the classic Hush Blanket, but with a lighter, cool-to-the-touch cover. Hush Iced's proprietary bamboo and cotton blend helps wick away sweat during hot summer months, while still providing weighted relief.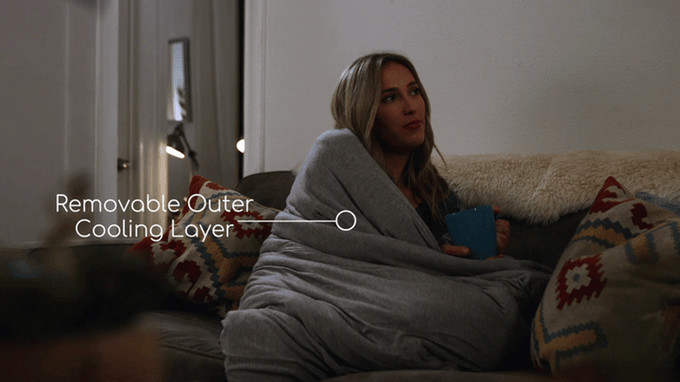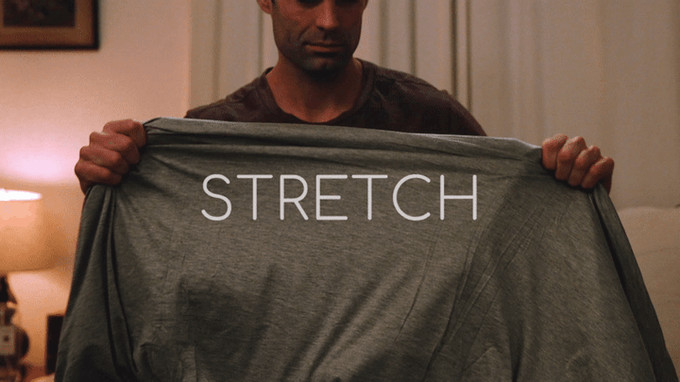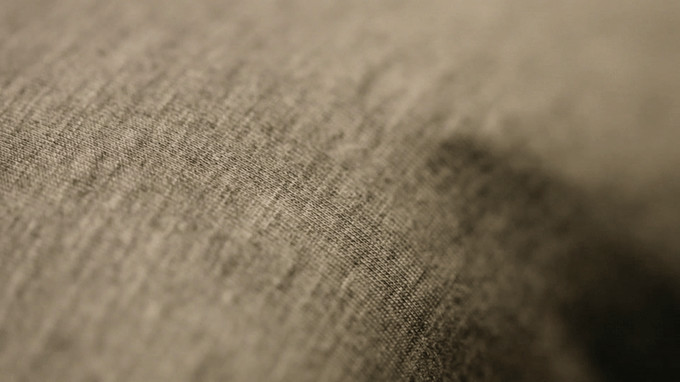 At Hush, we believe in love at first sleep! If you do not absolutely love your blanket after night one, we will give you 99 more tries or your money back!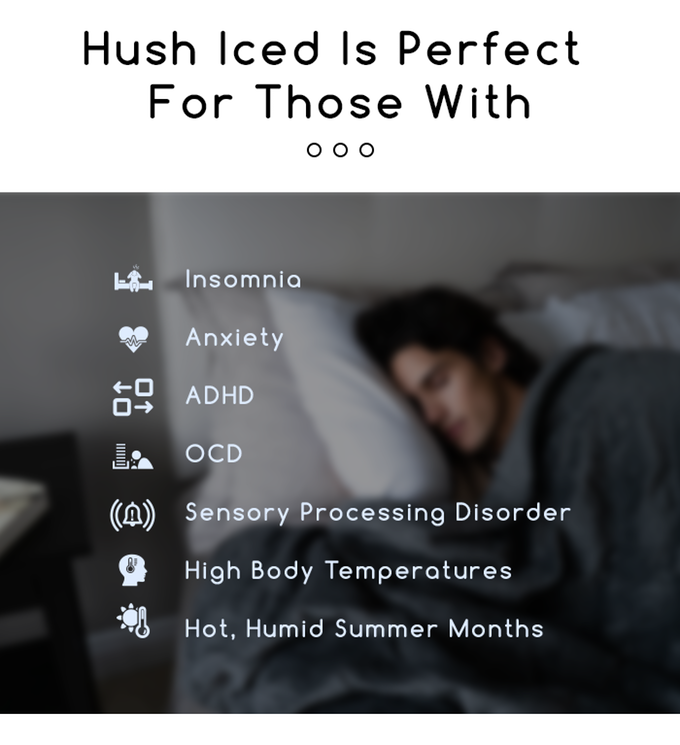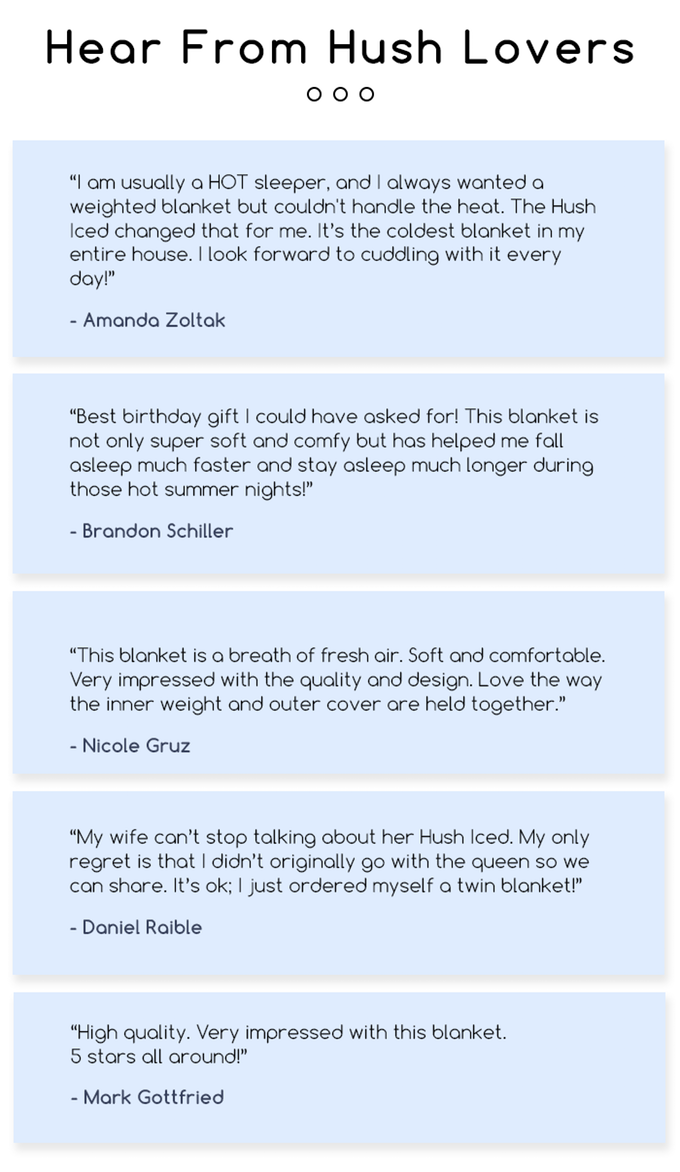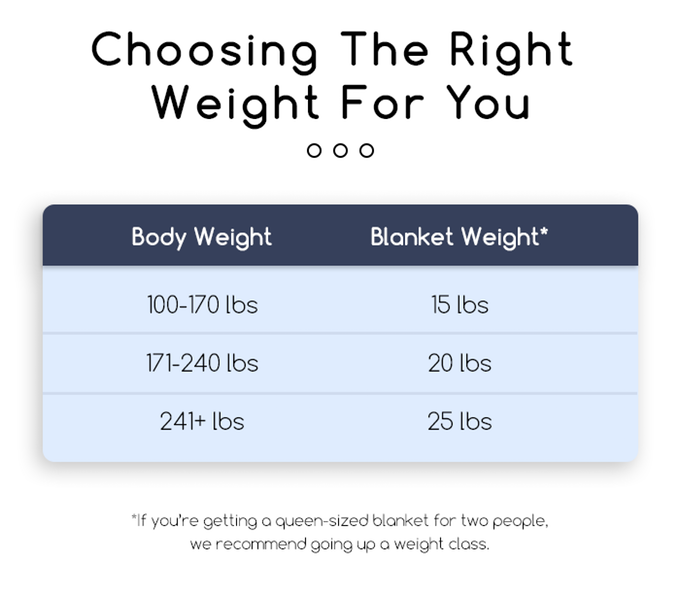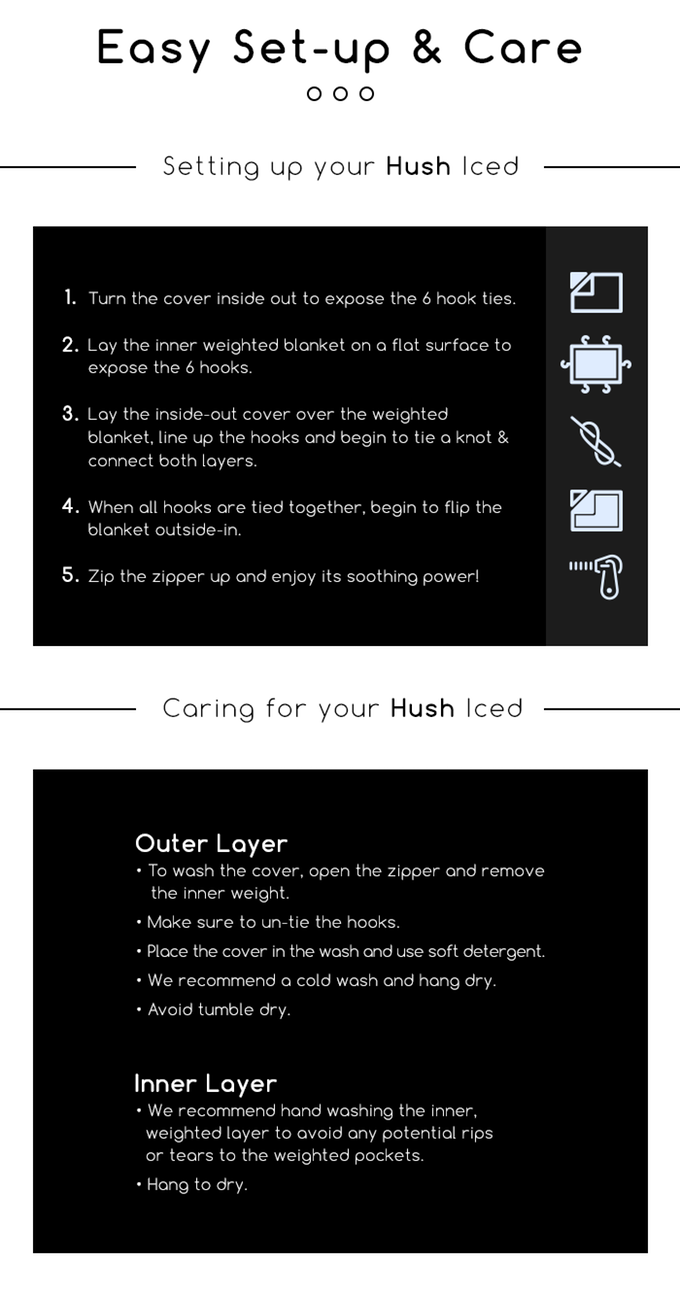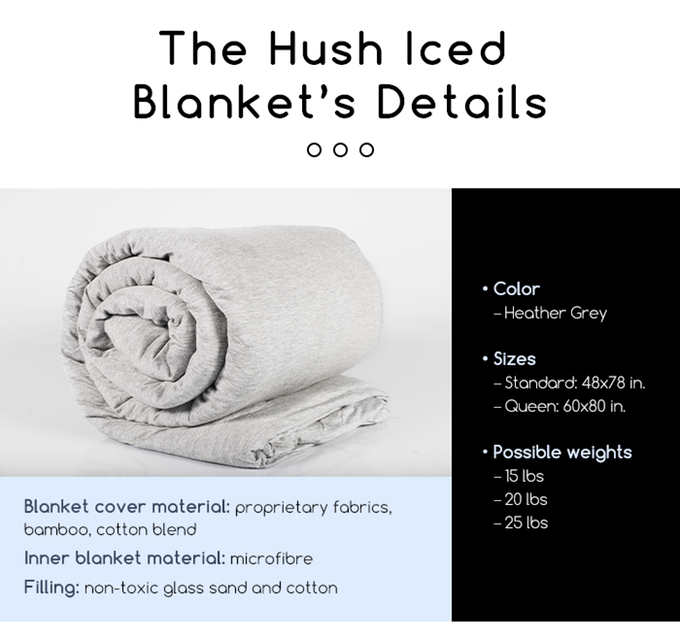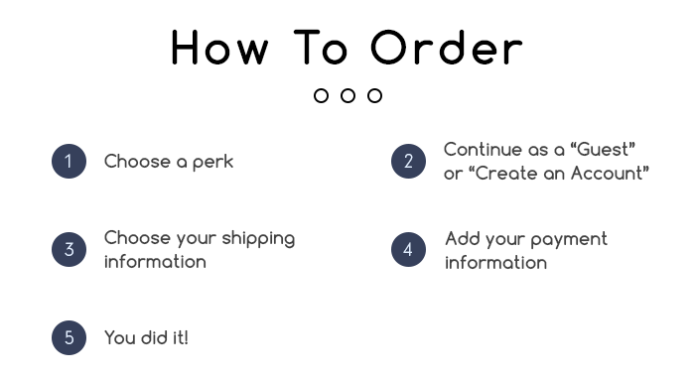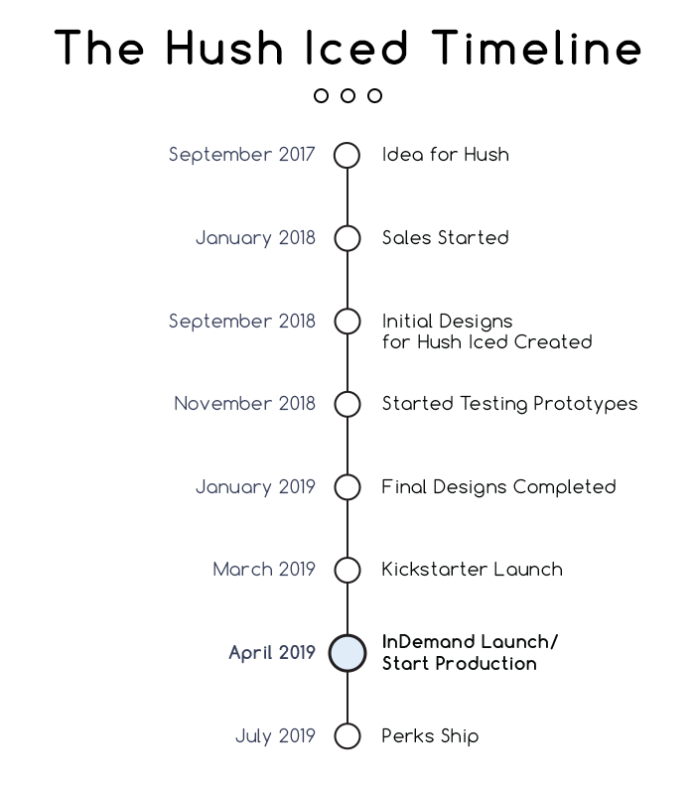 Two years ago, we came up with the idea for the Hush Blanket, a weighted blanket designed for those who wanted to relax and fall asleep, fast. But we noticed one thing, Hush was great during fall and winter, even during spring, but it was admittedly hard to use during the grueling, hot summer months. And we found that was the case with most other weighted blankets.
We set out to change that.
Hush Iced was created for use even when it's hot out, with an amazing breathable fabric and a lighter, cool-to-the-touch cover, so you can stay cool and calm all summer long.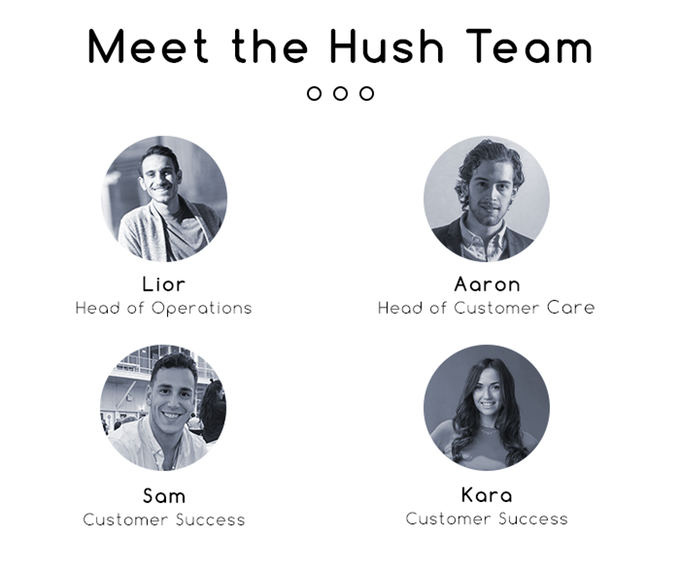 We can't thank you enough for checking out our project and helping us make Hush a reality. 
We know not everyone will be able to support us with a pledge, so even if you can't give a dollar or purchase a Hush Iced blanket, if you're a supporter of Hush, you can help us spread the word on Twitter, Facebook, Reddit, Instagram and anywhere else you can think of! 



Your Hush Iced blankets will be shipping July 2019! We're able to get them to you so soon because we are backed with great manufacturers who lead the production of our first Hush blankets. 
You will also be responsible for all international duties. U.S. and Canadian orders will not incur duties.
Risks and challenges
There are always certain risks that can arise at any moment during a project like this. That being said, we're confident in our ability to produce, and have taken all the necessary measures. We have a highly qualified team of engineers and have partnered with leading manufacturing and fulfilment companies around the world. We just need your help to bring everything to fruition. Don't worry, we're completely prepared to bring the Hush collection to your homes, and we have the manpower to make it happen, but if anything comes up along the way, you'll be the first to know.