We're a team of Chinese language learners and machine learning engineers who specialize in voice processing and we've invented an exciting device that can teach you Chinese faster than anything on the market.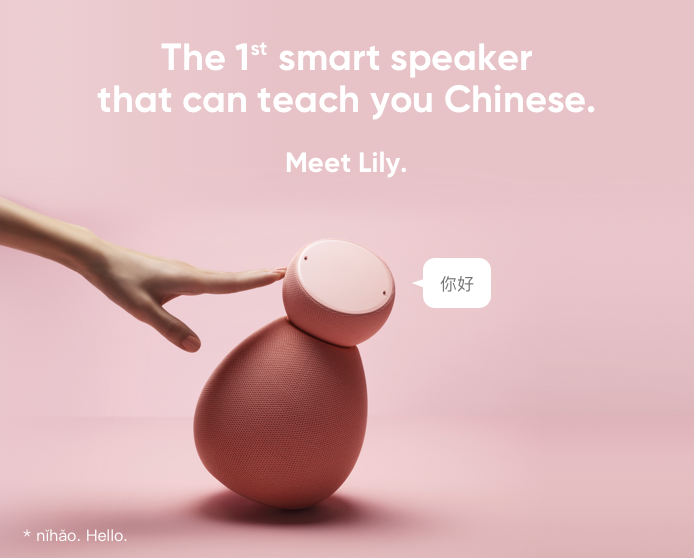 Lily is a voice-controlled speaker that can simply and easily teach you Chinese – think Alexa for Chinese learning! The fastest way to learn a language is not simply through reading books or the use of a basic app but to immerse yourself in the language and speak as much possible.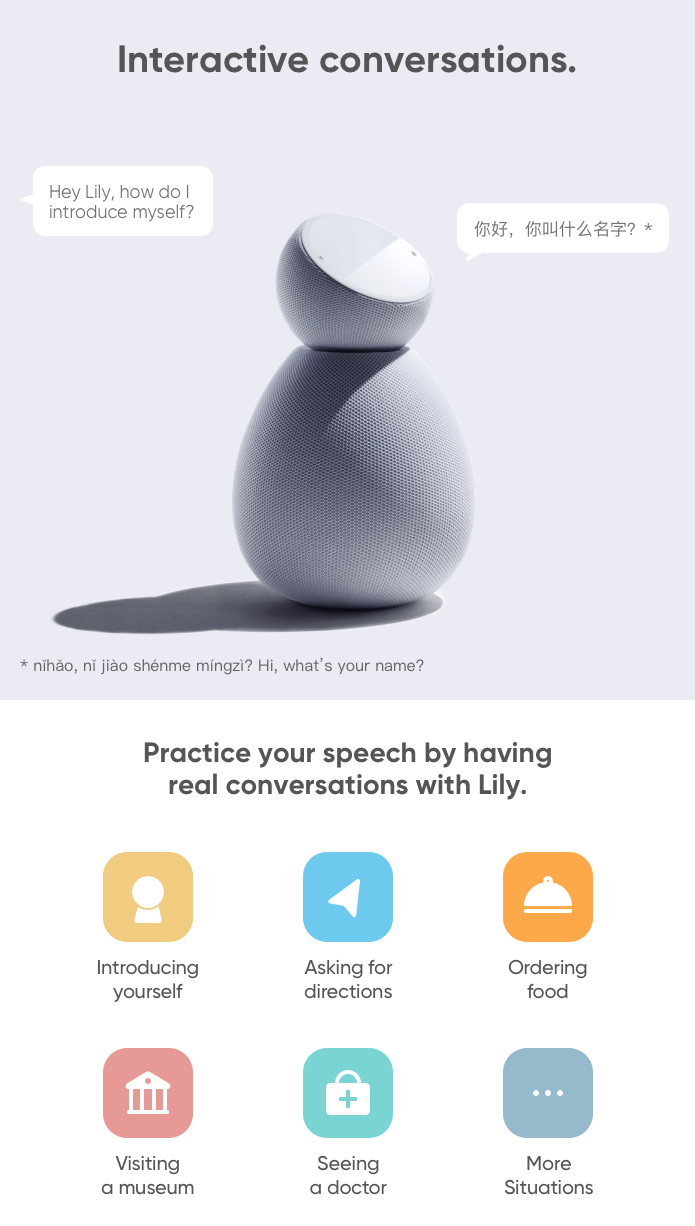 Learn Chinese by speaking directly with Lily. No voice-actor dialogs you must memorize but instead real interactive conversations to help you understand the language. Lily uses speech recognition to understand what you say and uses voice synthesis to reply with a human voice.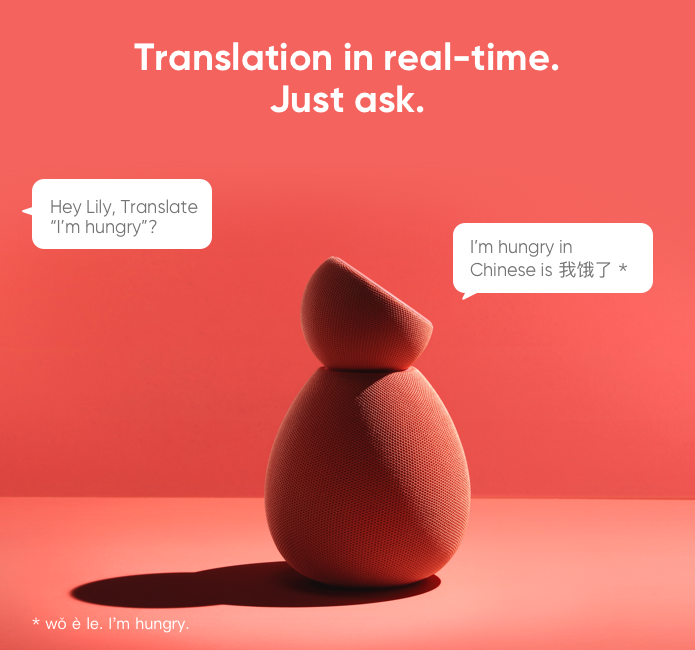 Translation has never been easier. Just ask Lily and get a response in real-time. Every translation is then logged into our mobile app so that you can find them later and review.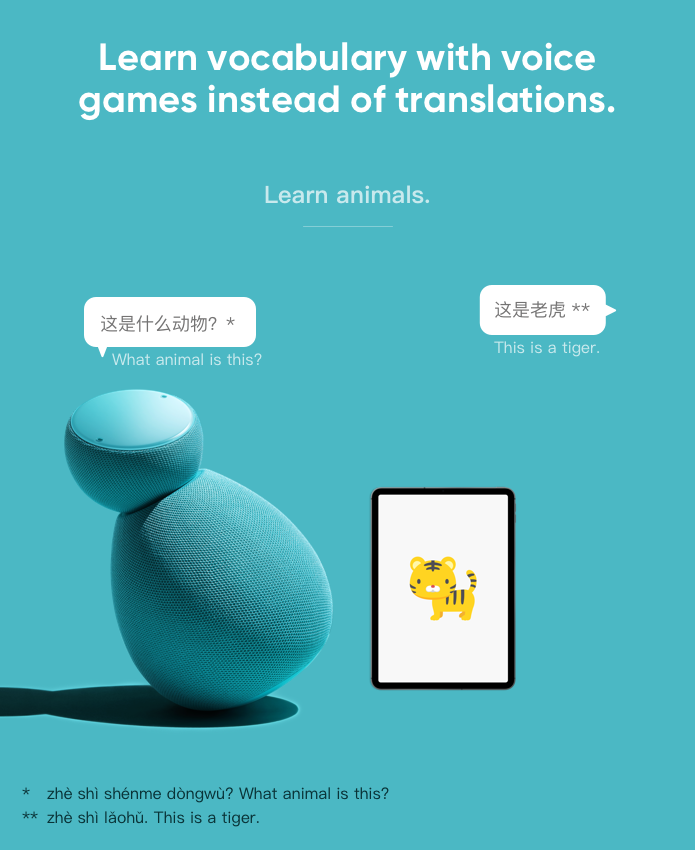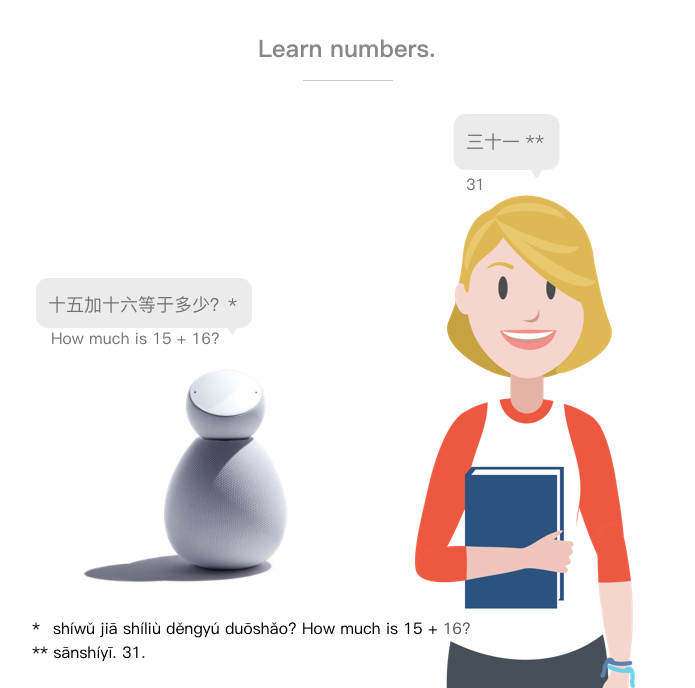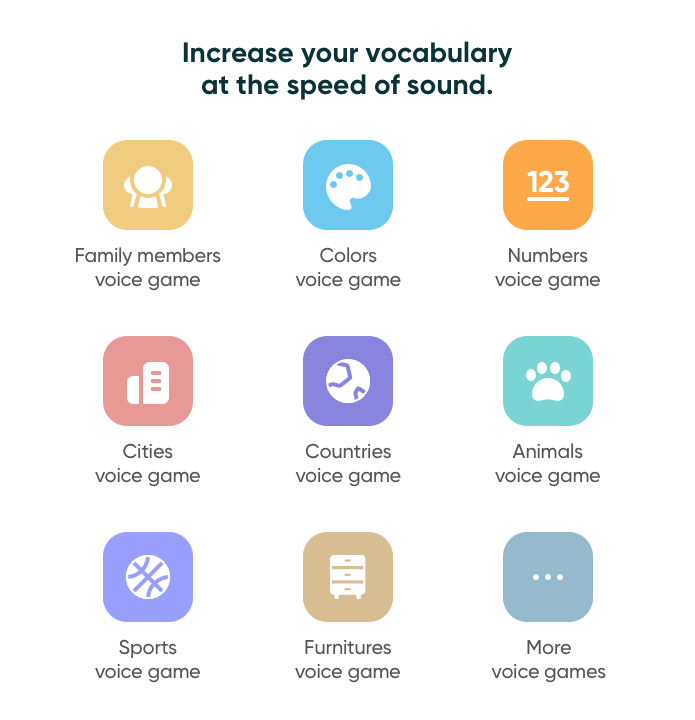 Learning vocabulary is tedious due to having to memorize long vocabulary lists. We're changing all of this. Our voice games help you actively learn vocabulary, with oral questions and animations making the whole learning process fun and sticky.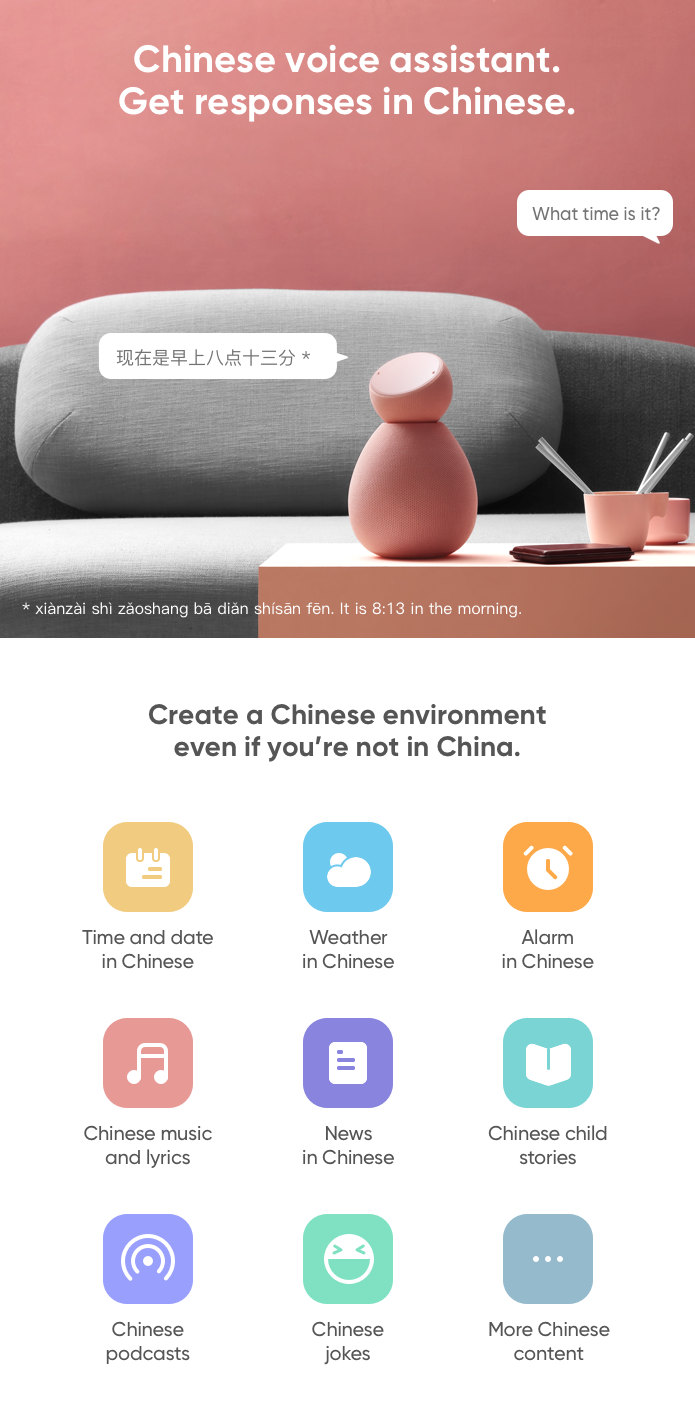 Our Chinese voice assistant immerses you into a full Chinese language environment, from the comfort of your own home. Learning through immersion is the best way to become fluent in Chinese and better understand the culture.